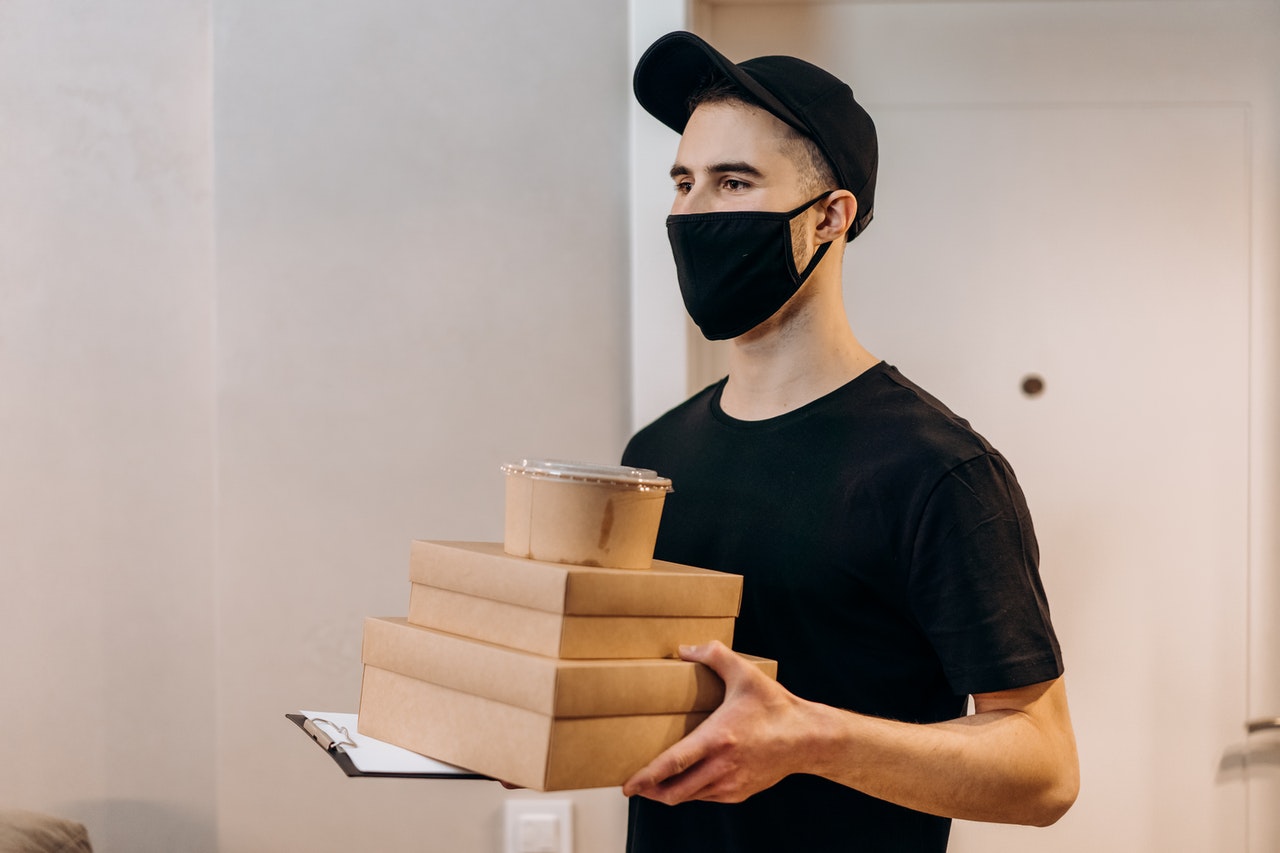 On-demand courier delivery apps make getting precisely what you want – and when you want it – more convenient than ever. We're pretty sure there's an on-demand delivery app for almost everything you might think of at the moment – and the number of options continues growing by the day.
But because there are so many, it's not always simple to find a great delivery app among dozens – even hundreds – of them. That being said, what are the best delivery apps of 2022?
We've looked up and down to find the best apps. So, if you're looking for the best food delivery service – as a courier and a user – keep scrolling!
Best Food Delivery Services – Service Club's Top Delivery App Picks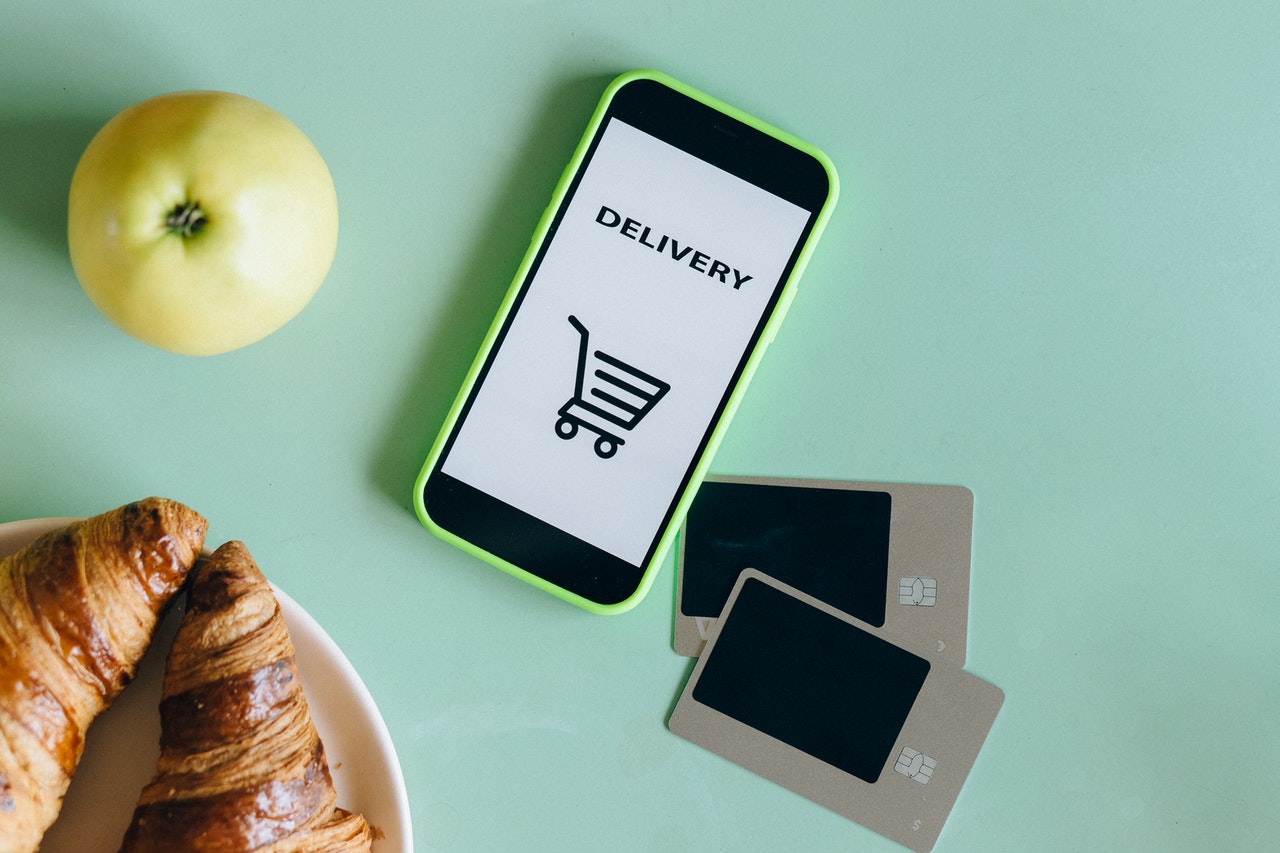 One thing we focused on while putting together this list of best delivery apps was making sure that the app was enjoyable for users and couriers alike. The satisfaction of our drivers is a top priority at Service Club – and we held onto that standard when browsing through these apps. But we also made it a point to think about the end-users.
And that's how this list came to be.
So, without further ado, let's check out the best food delivery services!
1. Uber Eats
Uber Eats is among the most popular apps in the entire UK – and one of the best food delivery services in general.  Uber was pretty popular as it is – an app offering affordable driving services – but they've recently started to deliver restaurant meals, as well.
Soon enough, they decided to launch the UberEats app, and it was an instant hit.
Currently, it's one of the top 10 restaurant delivery services in the UK. The restaurant grades on the app are accurate, and people are pleased with the overall user experience on the app.
The app features a broad range of restaurants you can order from and – even better – allows the users to schedule an order for later on during the day or the week. Another perk for users is the fact that the app allows you to track your delivery!
Working For Uber Eats
There are a few perks for drivers at Uber Eats, as well. The first one would have to be the simple process of starting work if you've already worked for Uber.
The flexibility to choose when – and how much – you want to work is convenient, but the "customer tips" option is what makes this app so popular. With the additional tips, you could earn more than Uber pays for each food delivery!
All you need is a regular smartphone, and you can even use your car – as long as you have the right car insurance policy and a reliable vehicle. The delivery app pays a minimum fee of £3.50 – but for longer drives, the Uber Eats drivers get mileage reimbursement.
Downsides
The downside for UberEats is the parking – some of the high-traffic streets can be extremely crowded, making parking a real challenge. And another thing:
If the partner restaurant cancels the order, you might not receive the fee for the delivery.
2. Just Eat
Without a doubt, Just Eat is one of those apps everyone knows about. It was always popular, ever since it came out – and that was 13 years ago, making it one of the best food delivery services!
Originally founded in Denmark, thanks to their quality delivery service, Just Eat is now present on four continents. Over 12,000 restaurants are in the UK's network of Just Eat delivery industry!
Given Just Eat's long history, the recommendations in the app are great at suggesting what you should try next. We can't say it's fool-proof – but it's the next best thing!
Working For Just Eat
The pay for a Just Eat driver is minimum wage, along with many bonuses – which could round up to be great pay.
What makes Just Eat a great workplace is the use of company vehicles. While you can use your bike or car, you can use the company's e-bike, too, provided you have a driver's license.
Using the company vehicle and the accompanying gear is free – as long as you return it to the main hub in the city at the end of the shift.
What made Just Eat so popular is their unique algorithm that helped make the deliveries much faster – shortening the delivery time by at least 20%.
Downsides
The only downside of working for Just Eat is the lack of flexibility in the delivery business. Changing the shift – especially at the last minute – is close to impossible since the schedule was set by the driver a week before.
Another downside of the Just Eat food-delivering is that you have to work out the vehicle insurance policy by yourself since you're considered an independent contractor.
3. Deliveroo
Just like Uber Eats and Just Eat, Deliveroo has been around in the UK for a long time now, making it perhaps the best food delivery service. The scores and the recommendations are good, and users are generally satisfied with the experience of using this app.
As one of the fastest-growing startups in the UK, Deliveroo took over the country in what seems like a mere second. The goal of Deliveroo is to offer super-fast food delivery – and with the delivery within 30 minutes of ordering, it's the fastest food delivery service in the country.
Plus, they continue to grow to get more jobs for their couriers and work continuously to expand their network of partners to improve the user's experience.
Working For Deliveroo
The driver pay is £10 to start – without bonuses or extra payments for longer-distance delivery. You don't need much to start working at Deliveroo; an Android or iOS smartphone and your vehicle will be enough.
You can use a scooter, a bike, or a car to do the deliveries – as long as it has the right insurance policy to be used as a delivery car. The upside for Deliveroo, unlike other delivery apps, is that they provide free rider insurance, keeping the riders protected in the event of an accident.
Perks of working for Deliveroo include keeping your tips and having complete flexibility. The drivers choose for themselves when they can – or cannot – work.
Downsides
There's a downside, though – the lack of training. Many delivery drivers will start working without any kind of actual training – which could lead to a rather stressful start in the new field of work.
4. Hermes
Hermes is one of the most popular ways to deliver parcels in the UK. Their services are swift, always on time, and perfectly accurate – for people and businesses.
Users like that you can choose next-day or chosen-day delivery, so they can plan your deliveries ahead of time when it's convenient for them. What's even better, if a user isn't comfortable with leaving their address, they can choose one of the 40,000 pick-up locations all over the country. Many websites and boutiques that offer delivery choose Hermes due to its convenience and reliability.
Another reason why Hermes is growing in popularity is its environmentally-friendly delivery:
The company's striving to reduce its carbon footprint to zero in the next four years – which is why it gained notable traction in the UK.
Working For Hermes
For Hermes delivery workers, the main advantage is that they always have plenty of work, with very few "slow days" during the year. Work is flexible and very local-based, so drivers don't have to drive far to deliver parcels. The driver pay is commonly around £10-£15 per hour to deliver packages.
All you need is an Android or iOs phone, a valid driver's license, and you can even use your car, as long as it has the insurance and MOT. The minimum age to start is when a person can get a driver's license.
Downsides
The downside is that drivers start working almost immediately, so they don't get much training before they start delivering.
What employees say about Hermes is that the delivery drivers must negotiate the payment beforehand. That can drastically affect how much you earn since there aren't many options to take parcels far away and earn some extra money.
5. Beelivery
Beelivery is a unique app; it doesn't deliver food from local restaurants or parcels – well, not exactly. Beelivery is the most popular app for delivering groceries, and it offers a swift and convenient service for users – especially in the current times.
Beelivery gained so much traction because it promises to deliver everything in 15 minutes and provides same-day delivery – including an alcohol delivery service.
The drivers are required to deliver the groceries from grocery stores within 90 minutes of receiving the order – which is plenty to squeeze in a few orders at the same time!
Working For Beelivery
The advantages of working for Beelivery are many – the hours and the days of the week are completely flexible, and the payment is more than decent. Many Uber Partners opt to work for Beelivery, too, as it can increase their wages significantly.
The payment depends on the order size and the distance you need to travel – but the pay is commonly between £7 and £20 per delivery.
You can use your vehicle for Beelivery grocery deliveries – but you can opt for the company vehicle, as well. You'll need an Android or iOS phone for work, a valid driver's license – and the personal car must have the proper vehicle insurance policy.
Downsides
What isn't so great about the Beelivery app is that it's a relatively new concept and service offered to the market. That means the volume of work could be inconsistent since it's still new – and the ratings from users affect the volume, too.
If you receive good ratings, you will get more work – and if you don't, you'll get less work over time.
Another downside is that you have to pay for the groceries yourself and get the money back when you deliver them. That could be a deal-breaker for some.
6. Amazon Flex
We've all heard of Amazon Prime and its exquisite delivery time and exceptional service. Now, we have the Amazon Flex, one of the best delivery services for everything and anything – including deliveries from local grocery stores, Amazon Prime, and so much more.
In short, Amazon Flex works hand-in-hand with Amazon Prime to make customer's life even more convenient. Users can select the famous next-day delivery or schedule a day in the week that works best for them.
Working For Amazon Flex
The Amazon Flex couriers take the packages at the Amazon regional centers and deliver them to their owners. Each driver reserves a certain block – time period – in the calendar and gets assigned orders in their selected block.
The volume of work is rather consistent because of the general popularity of Amazon, so it's not likely that you will experience days without work. Each driver sets their schedule for the week, as the drivers have all the flexibility and the freedom to do as much as they want.
The drivers use their cars – and the cars must meet certain requirements. It must be a van or a 4-door vehicle, and it must have a suitable insurance policy. Furthermore, the drivers must have an Android phone or an iPhone for the deliveries.
What drivers like so much about working for Amazon Flex are how much they can earn each week. The estimated pay per hour is between £12 and £15.
Downsides
It's worth noting that you'll have to keep up with the estimated time of delivery, or your paycheck will suffer. That's the largest downside of working for Amazon Flex.
When it comes to the work itself, the drivers admit that it's a lot to keep up with, and they receive little support from Amazon Flex management – which is certainly a downside.
Best Delivery Companies For Delivery Drivers – Bottom Line
To conclude, the UK has plenty of courier delivery apps to offer to the general public. And if you are considering working as a courier, that also means you have plenty of the best food delivery apps to choose from, as well.
Now, we took the liberty of choosing our best delivery apps – for end-users and drivers alike – and all you have to do is see how these delivery apps compare.
Delivering food and parcels is a great job opportunity. It allows you to make your schedule and work in the comfort of your vehicle. And to add to it, you can earn so much – and be self-employed!
Become a Service Club member today and land your first delivery job. The sign-up is simple – and it opens the door to many delivery companies, including Just Eat, Uber Eats, and many more!