If you've ever ordered food online, there's a good chance you've used Just Eat. This company is one of the largest and most popular food delivery services in the world. And if you're a fan of their service, you'll be familiar with their famous Just Eat bicycle bag! This bag has taken the courier world by storm, and for good reason! It is stylish, functional, and sports an instantly recognisable design.
In this blog post, we will discuss all of the features of the delivery bags, how they can help you be a better courier and show you why they are such a popular choice among fashion-savvy bike delivery drivers! Read on to learn more about this iconic piece of gear.
What is the Just Eat bag and where can you buy it?
As a Just Eat delivery driver your bag is one of the essential pieces of kit required for you to carry out your job effectively. The Just Eat bicycle bag is a branded bag that attaches to your bike and allows you to carry the food or groceries your customers have ordered from the shop to their doors. It is made from waterproof fabric and features insulated compartments to keep your food at optimum temperature. The Just Eat bag is available for purchase directly from the company's website for employees who wish to buy it along with the rest of their kit.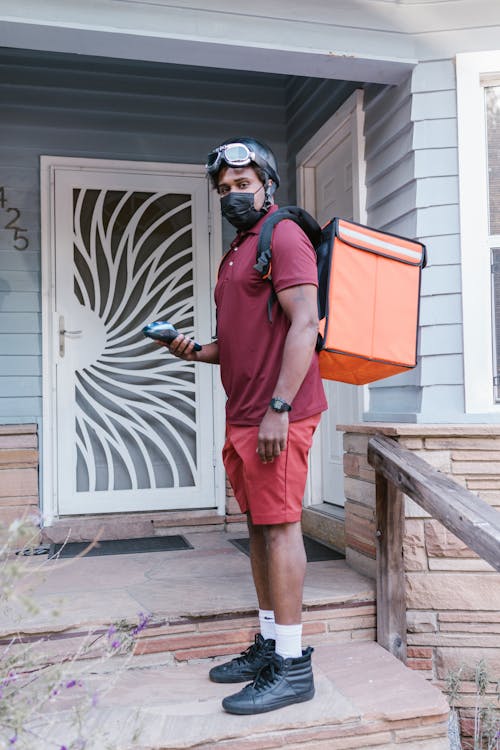 What is the purpose of a delivery bag?
The Just Eat bicycle bag is designed to carry food orders while cycling. The bag has room for multiple food containers, as well as drinks, utensils and napkins, and it features an insulated lining for temperature control.
The purpose of these delivery bags is therefore twofold: first, they provide cyclists with a convenient way to transport food orders; and second, they help keep food orders warm or cold during transport as intended. This helps ensure that food arrives at the customer's door in the same condition as when it was ordered.
The wider purpose of the delivery bag is to enable a delivery service (bicycle delivery) that is an eco-friendly alternative to the more common car-based food delivery service that many takeaways still offer.
How much does the Just Eat delivery bag cost, and what are some of its features?
The cost of a Just Eat delivery bag depends on which style and capacity you require. The bag comes in a range of sizes from small to extra large and is also available for specific functions, for example, carrying pizza boxes. 
Some of the most notable features of the bags are that they are made of sturdy, waterproof materials. They have several compartments designed for easy access and to keep whatever deliveries you are carrying safe and in good condition. The Just Eat delivery bags also come with a comfortable shoulder strap for easy transport, and reflective accents for rider safety in low-light conditions. These additional features are what makes this bag so essential for safe, timely and quality deliveries that will mean greater overall customer experience.
Do I have to use the Just Eat branded bags as a Just Eat Driver?
No! The good news, if you don't want to splash out on a brand new bag, is that you are welcome to supply your own similar items! If you have a pre-existing thermal bag, you can use this to complete your deliveries. However Just Eat do request that if you are choosing this option, your bags must be first inspected to ensure they meet the companies health and safety requirements.
If for some reason they do not or you simply wish to purchase one of their iconic bags, you can purchase any of the Just Eat thermal bags during your sign up process. Check out our job board to find and sign up for your next courier job today!
Two of their most commonly purchased bags are as follows:
The Just Eat Pizza Bag:
18" L x 18″ W x 5.5″ H

Capacity to hold a minimum of four 18″ pizzas

Top carrying handles

Closure with 3 Velcro straps or full zipper

Thermally reflective high-temp liner on all 6 sides
Large Just Eat Catering Bag:
18″ L x 15″ W x 14″ H

Capacity to hold a minimum of two 6″ catering pans

Reinforced top and side carrying handles 

Closure with 3 Velcro straps or full zipper

Thermally reflective high-temp liner on all 6 sides
How do I clean my Just Eat bag?
It's easy to clean your Just Eat bag! Just follow these simple steps:
Remove any food waste from the bag.

Rinse the bag well with warm soapy water.

If the bag is stained, spot clean as needed with mild detergent. Never bleach the bag!

Let the bag air dry completely, do not machine wash or dry.

Store the bag in a cool, dry place when not in use.
Is the bag part of the dress code at Just Eat?
At Just Eat, comfort and individuality are valued above all else. All employees are encouraged to wear whatever they will be happiest and most confident working in as long as it does not feature any offensive symbols or slogans and is not deemed generally inappropriate or disrespectful by the company. They reserve the right to ask their riders to change anything they do not believe aligns with the image and values of the company.
It is important that delivery drivers are tidy and maintain a professional appearance when carrying out their deliveries as they are acting as the face of many businesses. The Just Eat bag featuring the company's personal branding eliminates the potential risk of any dress code violations but as mentioned above, it is not imperative that couriers use them. This relaxed approach the company favours is to help create a positive environment for employees and by extension, their customers, which is key to providing a successful delivery service.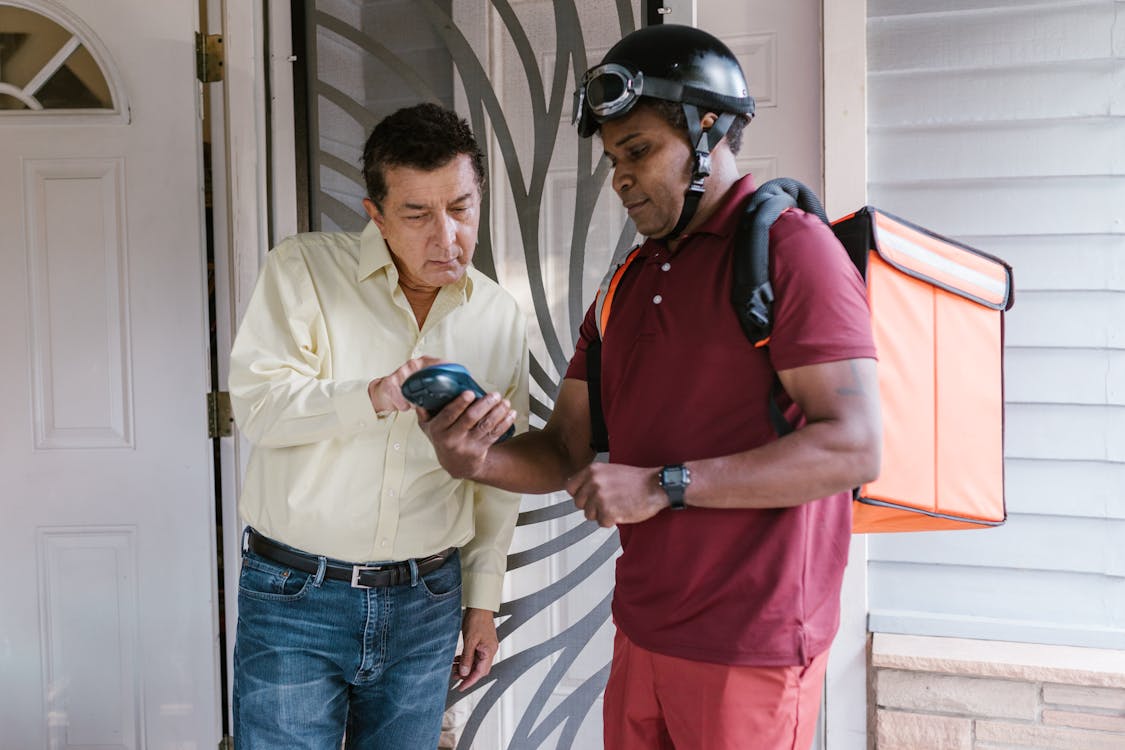 Final Thoughts
We hope this article has answered all of your questions and that you feel confident in your ability to rock the Just Eat bicycle bag. If you have any more queries about becoming a Just Eat delivery driver check out their website or visit some of our existing resources on how being a Just Eat courier works to learn more! 
If you are already a driver with Just Eat and you don't already have one of these bags, be sure to order one soon – they make delivering food a breeze! Good luck out there on the roads!